Horticultural Classes/Workshops
The University of Florida/IFAS Manatee County Extension have partnered with us to offer classes at the Palma Sola Botanical Park for a nominal fee.  Sign up on EventBrite, stop by the park, or call 941-761-2388.
This button takes you to their EventBrite website and "should" be pre-sorted by "Palma Sola Botanical Park"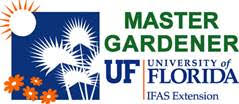 Talk Plants with Me/Plant Swap
Edible Gardening Workshop*
Silent Sentinels: The Story & Care of Old Growth Trees
Community Tree Care: Tree Care for HOA Boards
Native Gardening Workshop*
Organic Vegetable Gardening
Rare Fruit Tour (part of Eat Local Week)
Wicked Weeds: Identification & Control
Edible Gardening Workshop* (rescheduled)
* Workshops also in partnership with the Manatee County Agricultural Museum.